Our team provides primary health care services and chronic disease prevention and management services for all of Eastern Health. We serve both urban and rural communities. Through our community advisory committees, we partner with rural communities who support us in developing, implementing, monitoring and evaluating primary health care renewal in their areas.
Primary health care is a comprehensive approach to health and wellness that focuses on all of the factors that determine health across the lifespan. We invite you to browse this section to learn more.
Our service area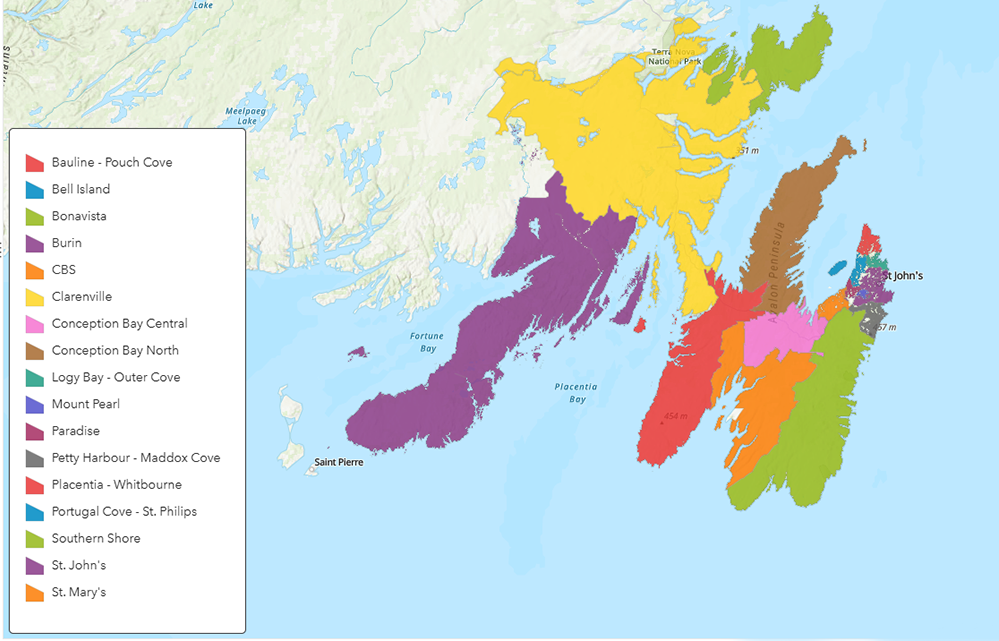 Find more about primary health care below.